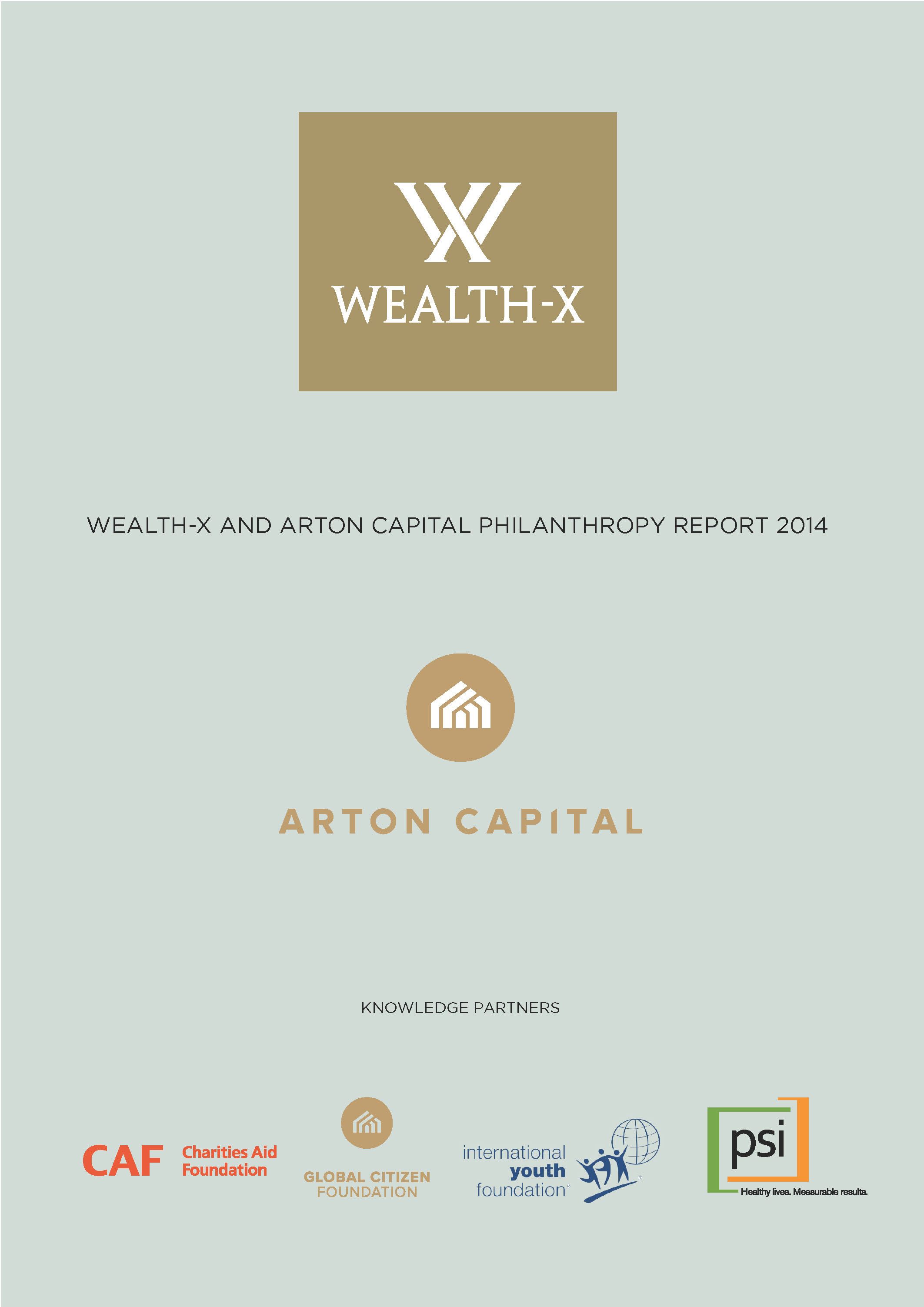 Wealth-X and Arton Capital released a report that reveals that the typical ultra wealthy philanthropist donates US$25 million over the course of his or her lifetime, is 64 years old, has an average net worth of US$240 million and an average liquidity of US$46 million.
These are some of the findings of the inaugural Wealth-X and Arton Capital Philanthropy Report 2014 that examines the full spectrum of ultra high net worth (UHNW) philanthropic activity, identifies trends in UHNW giving, provides the profile and traits of ultra wealthy philanthropists, and highlights their motivations in contributing to charities across a range of areas and sectors.
The Wealth-X and Arton Capital Major Giving Index, which tracks trends in UHNW charitable giving, shows that the level of traditional philanthropic donations remains strong. The index has risen in the past few years, reaching a level of 220 in 2013 – making it the strongest year for UHNW giving since the 1997-1998 global financial crisis, and only 12 points below the all-time high of 232 in 2006.
The report also reveals that UHNW philanthropists are expanding their philanthropic approaches and activities, shifting from major giving towards self-sustaining projects and entrepreneurialism.
Discover more. Download the report.