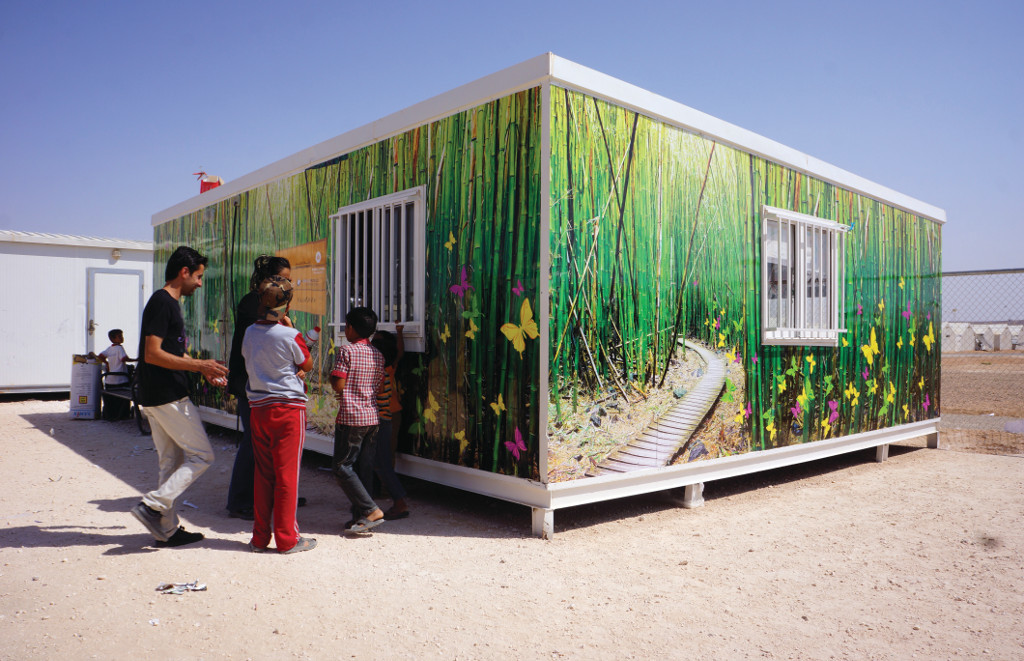 The mission of Amal is to bring hope (after all, amal in Arabic means hope). Hope to the hundreds of children that take shelter in Zaatari, the largest refugee camp in Jordan. The project is aiming at purchasing new caravans and turning them into an area where children can play, read and learn. Each caravan will be filled with toys, games and books and will be assigned a person from the camp to look after the children and teach them different subjects. Apart from this initiative being educational, Amal's underlying goal is preserving childhood and giving children a place to play, build friendships and create memories.
The Amal project aims to encourage action. Action through collaboration is one of the most effective ways to produce long-lasting and sustainable outcomes. By collaborating with the Global Citizen Foundation, the Amal Project not only raises funds and awareness, but also helps match the funds of the few with the needs of the many.
View photos from our last visit at the camp in Jordan in our project gallery.