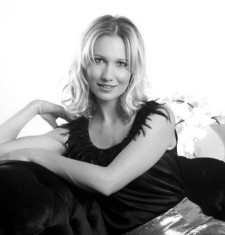 Nadine Arton
Director, Amal Project
Nadine Arton is the founder and creative director of GlamOnYou fashion house. Sophisticated, cosmopolitan and lavish, the boutique label transcends time and distinct cultural styles.
Born in Germany and having lived in various countries around the world, Nadine is always concerned with what is happening around her and supports different humanitarian and philanthropic causes. As a result of the recent crisis in Syria, she launched the Amal Project to support and help Syrian children in refugee camps.
Currently Nadine is the director, responsible for the Amal Project, which delivers caravans of hope to refugee camps in the Middle East and other underdeveloped regions. Due to the cherished positive impact, the Amal Project is now implemented in other troubled parts of the world to give more children the hope for a better tomorrow.