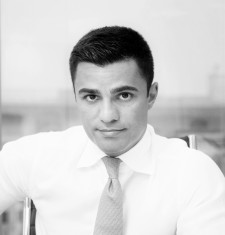 Mohammad Dastmaltchi
Co-founder, Trustee
Mohammad Dastmaltchi is a German enterpreneur, investor and investment banker born and raised in Germany.
Previously, his activities were done predominantly via Varengold Bank AG, which he co-founded Varengold Bank AG and was a partner for 17 years, focused exclusively on Managed Futures, Hedge Funds and Alternative Investments. As Executive Director, Mohammad was responsible for the business strategy and international relations and also running the Middle East activities of the Bank.
In addition to his enterpreneurial activities, Mohammad places great value on social, political and societal commitments. Since 2010 member of the Global Growth Companies (GGC) of the World Economic Forum and also member of the Clinton Global Initiative (CGI).