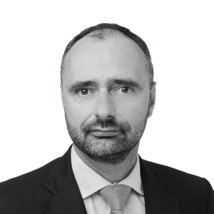 Kai-Uwe Steck
Trustee
Kai-Uwe Steck is a German lawyer and attorney at law. He is a senior expert in banking law and the regulation of investment funds, including hedge funds, private equity funds and real estate investment funds.
Kai-Uwe has been involved in significant M&A transactions in the financial sector and over the past 15 years has advised numerous international launchings and innovative funds by leading international financial intermediaries. He was recognized as "Best of the Best 2015" by Expert Guides, published by Legal Media Group, London. He is thus among the most renowned lawyers worldwide in his practice area. In addition, Kai-Uwe was recently recognized by industry analyst Chambers Europe 2015 as among the most renowned legal practitioners in the area of investment funds.
Since 1998 Kai-Uwe has published numerous articles in a variety of law journals and financial newspapers and is a frequent speaker at international conferences.