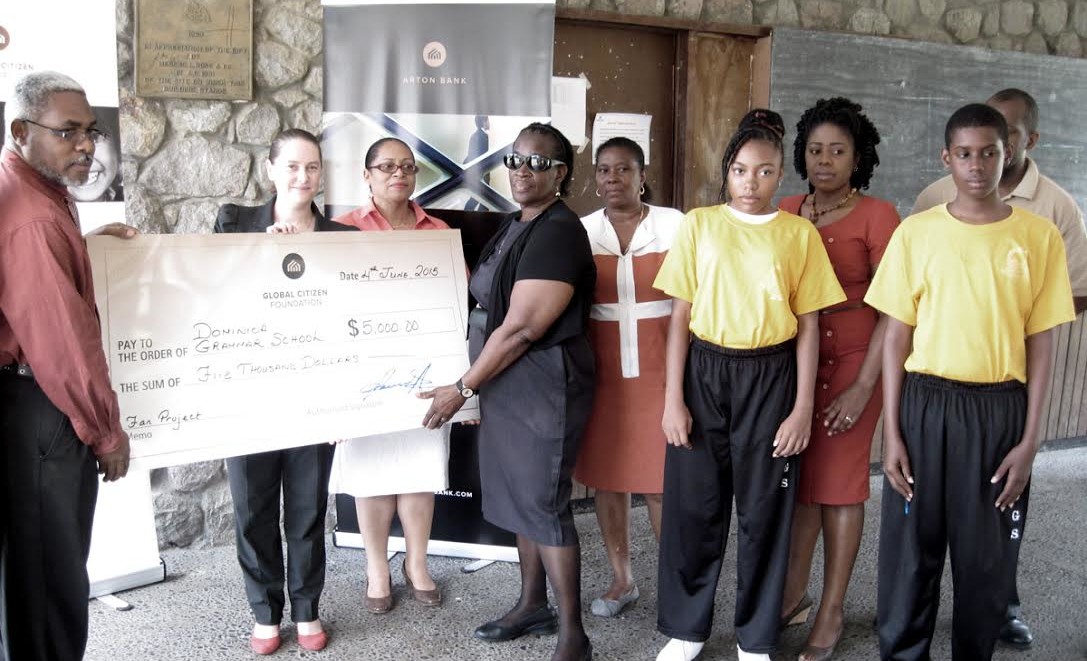 June 4, 2015, Roseau – Representatives from Arton Bank Corporation and the Global Citizen Foundation presented the Dominica Grammar School and the PTA with a cheque of 5,000 XCD to assist with the improvement of educational facilities.
With over 750 students, Dominica Grammar School has the largest student population on the island and is empowered with over 70 dedicated and inspirational teachers. This co-ed institution has been at the service of its community for the past 121 years.
"We are thrilled to be able to contribute to a project initiated by the PTA to improve the learning environment for the students by installing fans in all the classrooms," said Cassie Walker, director of Arton Bank Corporation. "We believe that education is what thrives children, communities and nations and as members of the global community we are obliged to provide safe and stimulating learning environments for the future generation."