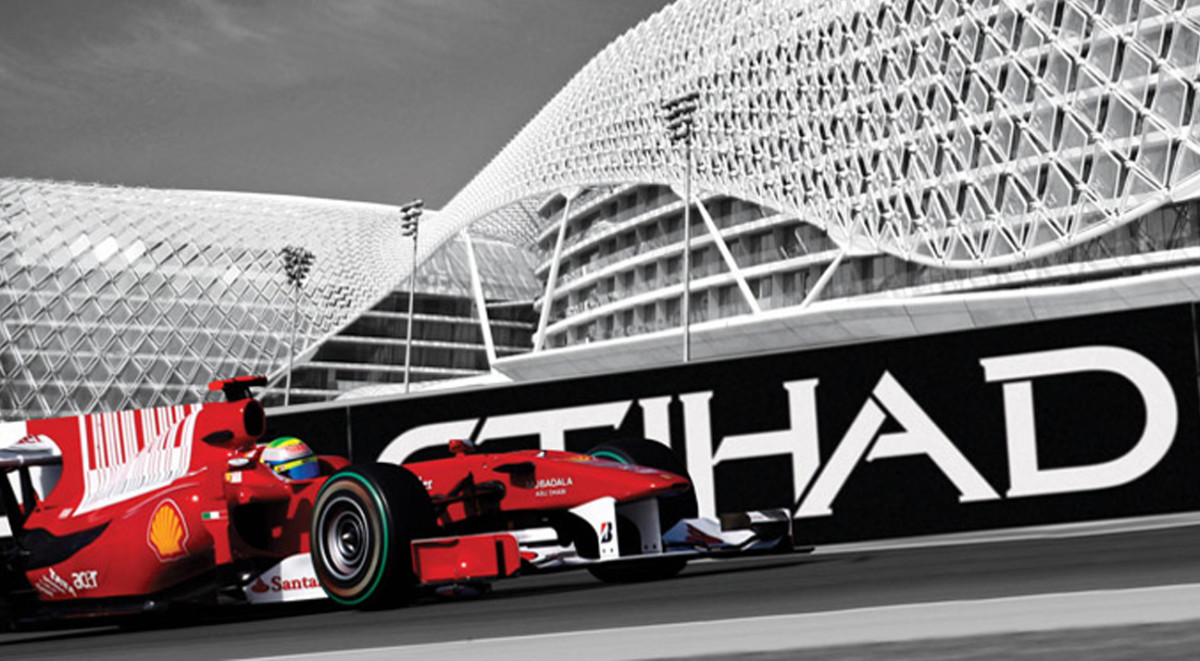 Combine pleasure and pace at the ultimate VIP Grand Prix experience of 2014.
Join Us at the F1 Grand Prix in Abu Dhabi

Global Citizen invites you to an unforgettable experience on board the 33-meter Majesty 105 moored at the Yas Marina for the F1 Grand Prix in Abu Dhabi between November 21-23, 2014.
With an unparalleled view of the race, this luxurious yacht will be the host to VIPs and influential business elite, where business and pleasure will meet to celebrate in style.
EXPERIENCE THE ACTION
from a Majesty 105 yacht moored at the Yas Marina race track with unparalleled full views of the Formula 1 race action
ENJOY THE BEST TRACKSIDE THRILL
of the race, reception, unlimited onboard hospitality, entertainment and more
RELAX IN THE EVENING
with the F1 World and enjoy the exciting nightlife of the most prestigious race of the F1 calendar
Limited Capacity

Although we are sure that the interest to attend will be very high, unfortunately we have limited space. Please get in touch with us at your earliest convenience. Philanthropists who will not be able to attend the dinner can donate directly through our website, or contact us to find out other ways to contribute.
Silent Auction

Auction nformation

Auction starts on Friday, November 21, 2014, and ends on Sunday, November 23, 2014.
The highest bidder becomes the owner of the product.
All proceeds will go to the Global Citizen Foundation to support its ongoing projects.
Participants will be updated with current price information by email (upon price change and at 6:00 pm).
The lowest possible bid raise is set to US$100,000.
The highest possible bid raise is not limited.
We kindly ask participants to bid only if they have an honest intention to purchase the product.
Each bid is made in writing by filling in this Bids Form.
The highest bid is a binding contract for a participant to purchase the product when the auction ends
Waiting for PayPal...
Validating payment information...
Waiting for PayPal...
Hit the Racing Line and Get Your Ticket Now

For more information and ticket pricing please contact us at info@global-citizen.org.